Wednesday, December 28, 2011
Monday, December 19, 2011
I always use dresses at Christmas. It feels so comfortable and elegant. Where I live, is always raining during december, so the perfect combo is dress with boots or a not so open shoes.
These are some outfits that inspired me this year!
Source (
1 2 3
4 5 6 7 8
)
And you? Do you use something different at Christmas Eve?
XO

Thursday, December 15, 2011
Today (well, is late night now), I'm inspired by Matrioskas or Matrioshkas (I see both ways often and really don't know wich one is correct). It's a beautiful russian tradition that made so many people fall in love, including myself.
The first one is from Daniele, Sometimes Sweet. I love this tattoo of her, and she features a serie called "Tattoo Tuesday" that completed its 100th anniversary. In this post, Daniele shows all her pretty tattoos. So, if you love tattoos to,
go se check her blog
!
This other two I took from a friend Facebook page. Manu has so many beautiful artworks!
The other ones are from here:
4
5
6
7
8
XoX

Monday, December 12, 2011

Friday, December 09, 2011

Monday, December 05, 2011
Of all the possible christmas gifts I have in mind, there's one that beats all the others: Music!
If I could, I'd write a beautiful song, the kind that makes you feel better, happier, and give to my loved ones. Not a christmas song, actually, just a lovely melody with sicere words.
The truth is I have no talent to do something like this, and I think nobody likes to receive cds anymore, so the only way I found to give them music is these pretty headphones:
1 to 4, you can find
here
.
5 to 8, you can find
here
.
And 9th
here
!
Xo

Tuesday, November 29, 2011
Christmas is getting closer and closer. I have no doubt this is the busy time of the year. I'll have lots of parties (in the office, between friends, husband b'day), and I think most of us have pretty much the same appointments.
Chanel had this great idea to make all practical with the make up to match our festive outfits and to get into the mood of Christmas. It's a combo of red and gold products that I felt in love with. I think is fancy and we can use it all the time.

Monday, November 28, 2011
The weekend was rainy, despite is summer here in Brazil. We were a little upset about the weather but it was not capable of prevent us to have a good time. One of my little sisters graduated from high school and is going to Law School now. The party was so beautfiful.
The only sad thing about it, was I forgot to take pictures of parents with my own camara. There were so many camaras there,I think I made some mistake about.
I wish all the luck in the world to my little sis Dani and a lovely week to all of us!

Wednesday, November 23, 2011
*
If I don't love it, I don't buy it or let ir standing on my work table.
*
If it doens't fit me well, I don't use it.
*
If something is with some problem and need to be fixed, I fix!
*
If I'm worried with something I need to do and can't forget, I do it fast, so I don't forget!
*
Do one thing at time helps not to get wrong.
*
If I have some time left in my day, I organize the stuff I've been avoiding to even look at it.
*
Always say "hello" to my family and friends, no matter how crazy my day is.
And you? Do you do reminders to have a better day?

Monday, November 21, 2011
I could not resist, despite trying both.
From now on, I'm a: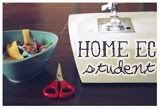 I'll be glad to show you my new adventures with the sewing machine!
Xo
Sunday, November 20, 2011
I'm at home, deciding to go out or spend the sunday night preparing for the work monday and decided to organize some of the new products I got this week for the little store. I'm very excited about completing this project, because it's something I've been thinking about for two years now. I'm very glad and would like to show you a little bit of the new things I received!
For me, it's a good way to say goodbye to 2011. What do you want to do until the end of the year?
Xo

Thursday, November 17, 2011
I missed this blog a lot! My dad was on the hospital for a week and, when he got released my grandmother got injured and had to be hospitalized. She's there for three days now. I'm trying to be supportive and help them as much as I can. My lovely husband has been a great helper too, what is so considering of him!
But, things are settling down now, and I feel I can try to go back to normal life. I want to prepare home for Christmas. I must confess, starting to look for perfect gifts make me want so many things!
This is a little wish list of my silly desires lately:
1- Pink Diana Camara
I'm just curious about this lomo happiness.
2- A beautiful chair
In fact, I just need a good place to read, but if it can be comfy and pretty, why not?
3- A vintage necklace selection
Because I'm looking for lovely things to my little store
4- Back tattoos
Need time and money to do it! =/
5- Home Ec e-course
I just would love to learn sewing. If you too,
click here
.
6- Pretty fabrics
To use after a learn to sew
7- A charming purse to work
Mine aint good anymore, but after an year, it's not a surprise.
8- To travel
I love it! I'll never get tired of this
This totally random selection, but I loved doing it! And you? Are you getting ready to Christmas?